ENRAGE Black is our all-encompassing, clinically dosed, extremely potent, high-intensity, high-stimulant pre-workout formula. ENRAGE BLACK delivers energy you can feel, powerful pumps, muscular endurance, razor sharp mental focus, and peak performance.*
Each scoop supplies a whopping 3.2G Beta-Alanine, 6G of Citrulline Malate, and 370MG of our Caffeine Trifecta.
ENRAGE Black redefines what it means to be an industry leading pre-workout, delivering unrivaled energy, focus, pumps, and performance. To lead the pack and remain the best, the best don't rest—they evolve. This is the evolution of ENRAGE*
The new generation of ENRAGE delivers enhanced training benefits on every level, includes new performance ingredients for even stronger pump power, and joins the ranks of Warrior Status BLACK.
▲
ENERGY
PUMP
FOCUS
STRENGTH
ZERO SUGAR

CALORIE FREE

KETO & PALEO

FRIENDLY

GLUTEN

FREE

GMO

FREE
3RD PARTY

TESTED
WHAT'S
INSIDE
6G Citrulline Malate
Maximize blood flow (nitric oxide booster). *
3.2G Beta-Alanine
Promotes Strength, Endurance, & Muscle Growth. *
370MG Caffeine Trifecta
Caffeine Anhydrous, DiCaffeine Malate, Caffeine Citrate. *
L-Taurine
Promotes Muscle Hydration. *
Pink Himalayan Salt
Hydration, Improved Glycogen Retention & Pump. *
AstraGin®
Clinically shown to increase absorption. *
ActiGin®
Increase VO2 MAX & boost athletic performance. *
If you're ready to experience a hard hitting pre-workout like no other get ready for
ENRAGE Black!
Featured Flavors
Sour Watermelon

FEATURED
FLAVORS

Sour Black Cherry
"My new fav! I love the Sour Black Cherry flavor, the pump and focus is next level!"
Bailey Perez
EFLOW ATHLETE
"Energy and focus are unreal, tastes amazing and mixes instantly. I recommend this one to all my clients looking for a pre with some extra kick!"
Eddie Romero
EFLOW ATHLETE
"Wow, smooth clean energy, long lasting pump and the best flavors around. Love this Preworkout."
Amanda Palmer
EFLOW ATHLETE
"Clinically dosed formula, ridiculous energy, powerful performance & pumps, with razor sharp mental focus. You'll love it.!"
StackWith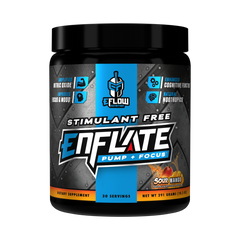 ENFLATE
Pump + Focus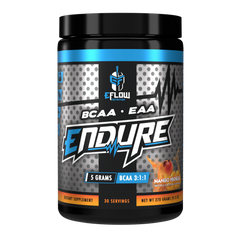 ENDURE
BCAA Aminos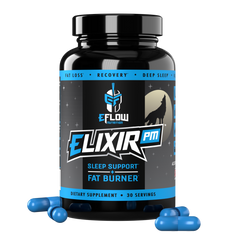 ELIXIR PM
Sleep Support + Fat Burner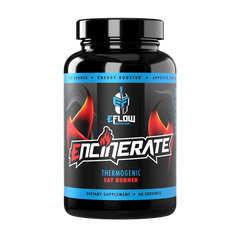 ENCINERATE
Thermogenic Fat Burner
Stack& Save
You Save $15.00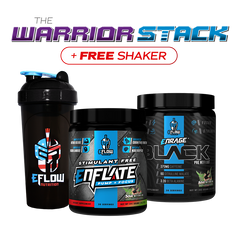 Warrior Stack + FREE Shaker
You Save $15.00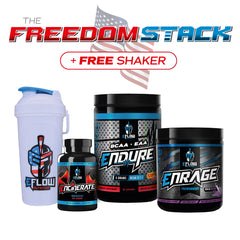 The Freedom Stack + FREE Shaker
You Save $56.00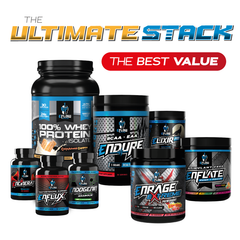 Ultimate Stack
You Save $15.00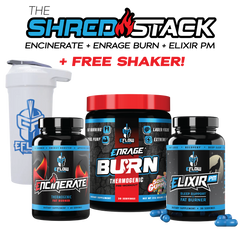 Shred Stack + FREE Shaker
Stack& Save
TASTE IS AMAZING!
We have tried many of the eflow pre workout supplements and love them! But boy oh boy, The enrage Black pre-workouts are top quality . More importantly this is genuinely a brand where you will get top quality. Love me some Eflow!
Enrage Black
Great flavor choices. Nice energy that last. Nothing overwhelming just a good everyday pre.
Pleasantly surprised!
I am a big fan of the enrage Black in general, so I like to try all the flavors. The idea of cream soda flavored pre-workout was a little suspect at first, but I still wanted to give it a chance. Admittedly, it was a bit odd at first! Now after a few days of using it, I actually have started to crave it. 10/10 recommend, but don't judge on first taste, give it a chance.
It ALL Rocks!
EVERY flavor is on point, no matter the product! And the pre workout has just the right amount of "geek" (aka tingles) I love! My workouts are solid. I've never been devoted to any one product line like I am EFlow
FLAVOR
And I thought the sour gummy was good... THIS IS AMAZING. I love pineapple so I had to try this one out. I definitely feel the jitters, which i like, some might not but if you are even thinking about buying this... DO IT.