Our Ultra Premium Whey Isolate is a top notch protein supplement to help fuel your gains and recovery! Jump-start your morning with some added protein, have a shake post workout to get that fast absorbing nutrition, or consume throughout the day to satisfy your overall protein needs. Our 100% Whey Protein Isolate checks off every box you're looking for.
The Highest Quality Whey Protein Isolate, the best tasting and mixing powder, added digestion and absorption enzymes, and 100% reliability for the individual who needs precision and accuracy when calculating their daily protein/calorie needs.
▲
HIGH QUALITY

WHEY PROTEIN
DIGESTIVE ENZYMES

ADDED
MUSCLE GROWTH

AND REPAIR
TOP RATED

FLAVORS
LOW CARB

KETO & PALEO FRIENDLY

5G BCAA

NATURALLY OCCURRING

LACTOSE

FREE
3RD PARTY

TESTED
Only 110 Calories Per Serving
110 Calories and 24-25G of Protein Per Serving
Lactose Free
Plus Keto & Paleo Friendly
Digestive Enzymes Added
Improved Digestion
DigeSEB for Enhanced Absorption
Increased Protein Absorption
Mixes Instantly & Tastes Amazing
Our customers rave about our flavors!
Accelerated Amino Uptake
Optimized Recovery
Supports Muscle Growth & Repair
Ultra Premium Protein
Featured Flavors
Stack& Save
You Save $15.00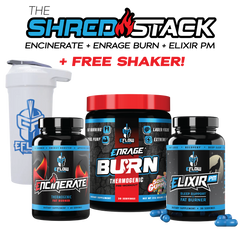 Shred Stack + FREE Shaker
You Save $15.00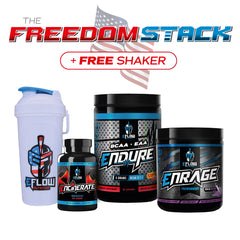 The Freedom Stack + FREE Shaker
You Save $34.99
Mass Stack
You Save $56.00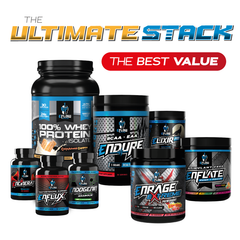 Ultimate Stack
Stack& Save
Great Tasting Flavors!
Peanut butter cookie is my favorite! I have used many protein powders over the last 10 years and this is by far one of the best tasting. 10/10 reccomend!
Protein powder
We have been happy with all the flavors of protein powder we have tried so far. It blends well for our shakes and have even used it in a few desserts.
Love it!
Tastes amazing! So glad I tried it!
I love it !
Tastes great! It's my new go to !
The best
I have tried a lot of protein powders in the past 20 years. This is the best tasting one I have had. Love the little marshmallows in the Smores! I have always struggled to get in enough protein after my gastric bypass. This has really made it easier. Plus I have an absorbstion issue and this is really doing it's job. I mix it with plain unsweetened almond milk for the extra calcium. My hunger level has gone down and my weight is starting to go down. Can't wait to try Cinnamon Churro next month.