TRY US OUT!
PREMIUM SPORTS SUPPLEMENTS
For Men & Women
Made in the USA
3rd Party Tested
cGMP Manufactured
Low Calorie
Keto & Paleo Friendly
GMO Free
Best Tasting Supplements!
Try us out, for a limited time get our Premium Shaker plus 7 sample packs and see what you like the best! To Learn More about the products or to get the full serving versions click the links below.
Premium Shaker Bottle
24oz Capacity
BPA & DEHP Free
Leak-Proof & Dishwasher Safe
Lid Strainer/Blades
Multiple color combinations available
7 OF OUR TOP RATED SAMPLES
4 100% Whey Protein Samples (variety)
3 ENRAGE Black Samples (variety)
*Flavors Received May Vary. While Supplies Last.
"High quality Shaker and the samples packs are great for keeping in my gym bag or when traveling, highly recommend!"
Bailey Perez
EFLOW ATHLETE
"I love the eFlow shaker sampler, perfect for testing our some of the different flavors!"
Eddie Romero
EFLOW ATHLETE
"My favorite flavor of all time is the ENRAGE Ninja Nerds! Tastes amazing and the Preworkout effects are great!"
Amanda Palmer
EFLOW ATHLETE
"This is a great option for people new to the brand! My fav is the ENRAGE EXTREME and the ENDURE Star Blaze!"
Angeline Calderone
EFLOW ATHLETE
"A great option at a low price, our premium shaker and a variety of samples to try! You'll love it"
Stack & Save
You Save $15.00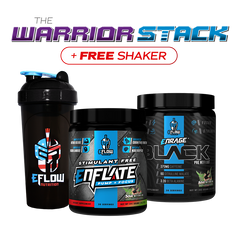 Warrior Stack + FREE Shaker
You Save $15.00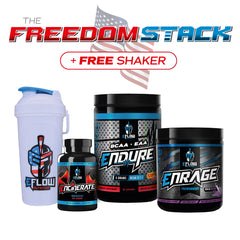 The Freedom Stack + FREE Shaker
You Save $15.00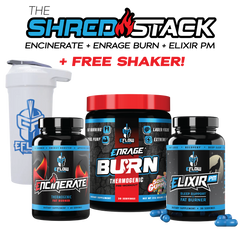 Shred Stack + FREE Shaker
You Save $34.99
Mass Stack
Stack & Save
Great starter pack
I wanted to taste the different flavors they had instead of committing to just one. All of the flavors were fantastic. Now to decide on which one!
Hands down my new favorite
Used pre workout for 10 years every brand and I tried the samples didn't take long to make me ordered more!
Pete D
I'm glad I took advantage of the samples and Shaker. Each flavor is delicious.
Great Shaker and Love the Sample Protein
I really like this shaker, it's good quality and gets the job done. I also really enjoyed the sample packs that gave me a chance to try different flavors and l will be ordering some of them on my next order.
Free Samples & Shaker
Loved all of the flavors and energy provided, look forward to getting larger quantities next time.