ENRAGE® BURN is our high-stim fat burning, thermogenic pre-workout formula. ENRAGE® BURN cranks up your metabolism, energy, blood flow, focus, and performance.*

Each scoop contains specific ingredients that work synergistically to boost metabolism and turn you into a calorie burning machine.*

Added sweat enhancing compounds like GBB and Paradoxine® help fuel the furnace and melt away body fat.

Experience increased blood flow with S7® a low dose blend of seven (7) plant-based ingredients that have been clinically shown to increase nitric oxide (NO) by 230%.

ENRAGE BURN redefines what it means to be an industry leading thermogenic, delivering unrivaled energy, focus, pumps, and performance. Take your workouts and fat burning to the next level with ENRAGE® BURN.
▲
BURN FAT*
POWERFUL PUMPS*
LASER FOCUS*
EXTREME ENERGY*
ZERO SUGAR

CALORIE FREE

KETO & PALEO

FRIENDLY

GLUTEN

FREE

GMO

FREE
3RD PARTY

TESTED
WHAT'S
INSIDE
3.2G Beta-Alanine
Promotes Strength, Endurance, & Muscle Growth. *
1G L-Carnitine L-Tartrate
Helps boost metabolism, moves fatty acids into cells to be burned for energy.*
350MG Caffeine Trifecta
Caffeine Anhydrous, DiCaffeine Malate, Caffeine Citrate. *
S7®
Clinically shown to increase nitric oxide (NO) by 230%.*
GBB
Increase fat oxidation & thermogenesis in the body. Sweat more!*
AstraGin®
Clinically shown to increase absorption. *
Grains of Paradise (Paroxodine®)
Clinically shown to help support weight loss & increase energy expenditure.*
Huperzine A
Nootropic compound shown to help stop the breakdown of acetylcholine.*
If you're ready to experience a hard hitting, fat-burning pre-workout like no other get ready for
ENRAGE BURN!
"My go to Thermogenic Preworkout! Love how it boosts my energy and workouts!"
Meredith J.
EFLOW ATHLETE
"Another amazing tasting eFlow product! I can feel the increased heat and fat burning."
"This one has it all, fat burning, energy, focus and even pump! My clients love the taste and performance."
"Love the Sour Gummy! Hands down the best flavor out there. Thermogenic effects kick in fast and feel great!"
Bailey Perez
EFLOW ATHLETE
StackWith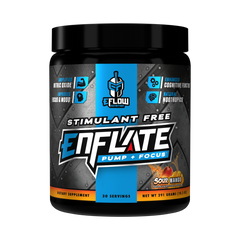 ENFLATE
Pump + Focus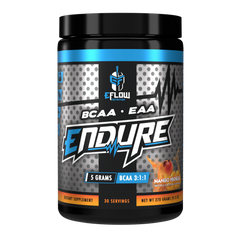 ENDURE
BCAA Aminos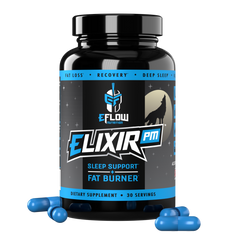 ELIXIR PM
Sleep Support + Fat Burner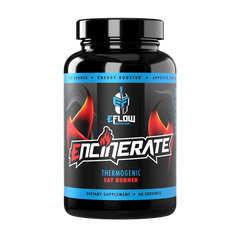 ENCINERATE
Thermogenic Fat Burner
Stack& Save
You Save $15.00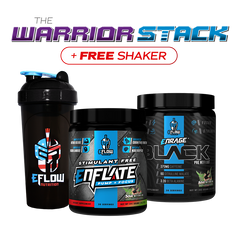 Warrior Stack + FREE Shaker
You Save $15.00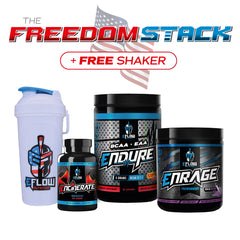 The Freedom Stack + FREE Shaker
You Save $56.00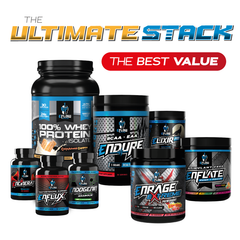 Ultimate Stack
You Save $15.00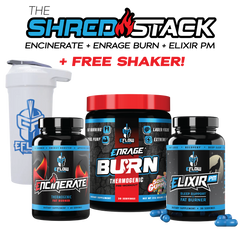 Shred Stack + FREE Shaker
Stack& Save
Pretty Awesome!
This was definitely a different kind of pre-workout. I experienced a heightened sense of heat and pump than the regular ENRAGE BLACK . I got warmer and seemed to burn more and lifted as, if not more intensely, than with BLACK. Definitely worth a try!!
Enrage burn
Great product. Flavor taste really good.
Fav
Out of this world flavors, I love the hint of spice, next trying sour gummy
Tropical Cooler
This flavor is so good!!!
Epic
Hands down one of my favorite pre-workouts ever.