TRY US OUT!
PREMIUM WHEY PROTEIN
Lactose Free
Mixes Instantly & Tastes Amazing
Digestive Enzymes Added
DigeSEB™ for Enhanced Absorption
For Men & Women
Made in the USA
3rd Party Tested
cGMP Manufactured
Per Serving: 110 Calories / 3-4g Carbs / 24-25g Protein
Try us out for free! For a limited time get 4 variety samples of our premium whey isolate protein, just pay shipping. To Learn More about the products or to get the full serving versions click the links below.
Premium 100% Whey Protein Isolate Samples
Try all 4 flavors of our top rated 100% Whey Protein Isolate!
Birthday Cake (limited edition)
S'mores (with real marshmallows)
Cinnamon Churro (with real cereal pieces)
Brownie Batter Flavor
*Flavors Received May Vary. While Supplies Last.
SHOP OUR TOP RATED PRODUCTS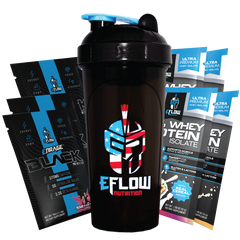 Shaker Sampler
eFlow Nutrition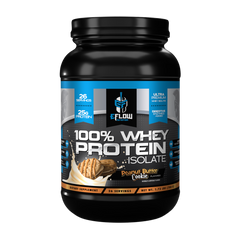 100% Whey Protein Isolate
Whey Protein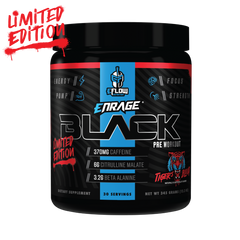 ENRAGE Black
Preworkout
"High quality and AMAZING flavors! Sample packs are great for keeping in my gym bag or when traveling, highly recommend!"
Bailey Perez
EFLOW ATHLETE
"Loving the real cereal in the protein! This is the perfect option for testing our some of the different flavors!"
Eddie Romero
EFLOW ATHLETE
"My favorite flavor of all time is the Fruity Cereal Protein! Perfect for my sugar cravings!"
Amanda Palmer
EFLOW ATHLETE
"This is a great option for people new to the brand! I love the cereal pieces!"
Angeline Calderone
EFLOW ATHLETE
"A great option at a low price, your chance to sample our highly rated flavors! You'll love it"
Stack & Save
You Save $15.00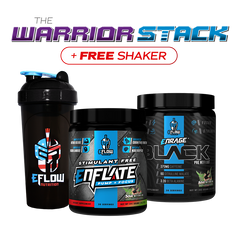 Warrior Stack + FREE Shaker
You Save $15.00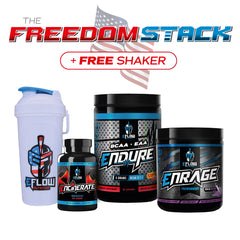 The Freedom Stack + FREE Shaker
You Save $15.00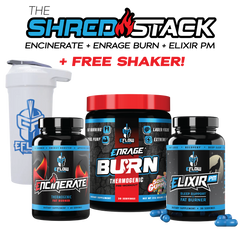 Shred Stack + FREE Shaker
You Save $34.99
Mass Stack
Stack & Save
Mind blowing
Flavor of all four samples were phenomenal. Some of the best protein I've tried over the years. Made me excited to try a new one the next day.
Best Variety Pack
I really loved all of the flavors, but S'mores and Cinnamon Churro were by far the winners. I've already ordered a full size container of S'mores and plan to buy Cinnamon Churro next. I was skeptical about having pieces of things in my shakes, but the add ins were a real game changer once I gave them a chance.
Impressed
I was impressed with the flavors.
Surprisingly good!
You would think these protein shakes would be overly sweet or have an aftertaste, but they taste great.
Mostly great
We loved all these flavors apart from the fruity cereal. The flavor started off nice but then started to taste super chemically. The churro one is especially delicious though!
FREE Protein Sampler!
Just pay shipping.